2003/2004 school year
Shutterfly
the inside of the glider


pre-flight testing
"deck dive"


so... sexy...
DIVE BABY!!


holding on for dear life...
(to the boat so I don't fall in,
and to the glider so it doesn't run away)


RIVER & HOT MAN - I WIN!!


Playing in the watering hole


We watched crazy people slide down this...


T&L


X&D


Overview of potential wedding spot


area where people will sit
(view from the back)


The steps down to the "secluded cove"


Steps to the "stage"


View of the seating area from the "stage"


Sasha and I found a hammock

Seattle

The Atlantis
(sister ship)

Chris finding the hammock

Ballard Locks

more Ballard Locks

Donning the survival suits
Tiff > me > Ileana

the night crew

Setting up the Rosette

sending the Rosette over the edge

Sunset
a job well done

admiring the Colombia river


catching Chris sleeping (again)


| | |
| --- | --- |
| My computer / office area | The totally awesome computer I helped build |
Tim on a bridge walking up to Barclay lake


The Barclay River

Tim in front of the mountain


The Lake


My boat :-D


2004 First robot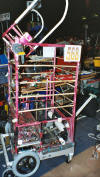 Mom's tea table setting


Holly>Anne> Cea>Kate>Avi at tea


Leslie with her plane :-D

The best kind of headgear.


Leslie flying her plane.


This just looked cool (UW pillars)


Tim and Rob with the finished Trebuchet


Carrie>me>Pam>CJ
at TGIF


Pam and CJ being silly


Lake Wenatchee
Tim>David>Xtine>Me


On an outing at a Dam
We are under an old turbine


Starting the RV camping with the parents


Picking up Leslie and Amanda

Feeding Mom her slightly early birthday cake


Getting ready for the rain


First sight of sunlight:
MAKE SMORES


The WEIRD trees (a bunch had root systems in old trees and 8 feet out of the ground)


LESLIE SO CUTE


Beverly Beach


Yuya>Pam>Erin>Jon>CJ>Me


Pam taking her first sips (Strawberry Margarita)


Pam and Jon


Chillin at the Cheese Cake Factory


The way Suzzallo looked in the morning:


After being locked out of Suzzallo
("Quad" with cherry trees)


WHAT KIND OF TREE IS THIS??? (oh... Magnolia, thank you Xtine)



Studying in Suzzallo


The way Suzzallo looked after studying for 6 hours:


Our Field


Xtine attempting a new style of croquet


Me using other methods to win (on Owen)


Greek Row


Me totally scoring...


Serving


Happy Xtine on a walk


David and Xtine watching the river


The group heading down to Tim's house


Tim rock skipping


The starting line up


The race for the ball (David winning)


Passing it around


hot potato anyone?


...and she scores!!


Lauren Takes her first sips (Strawberry Daiquiri)


The Boys L>R:
Jon, David, Tim<3, n Casey


Eating at RR
Casey>Xtine>Davie>Tim>Pam and Jon


Receiving ice cream (and song)


The snow at Leslie's house


Snowball fight in the HUB Lawn (UW)


Tim and Casey making snow angles


Xtine and Lauren Sledding


Lauren feeling at home :-D


Tea at the Captain Cook


Curry Women


Leslie, Lauren and Marie


Marie and Lauren


Leslie and Lauren hitting on strange men


Westy and Kate


Kate with hat


Cea and Kate

So many Currys!!


Lauren Cea and Leslie


Papa and Legos


Leslie and Chrissie


Leslie and Mama


Leslie and Grunt


The Horn Family


Leslie giving Lauren a ride


Our TREE!!


LC2 Making Gingerbread Houses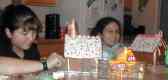 At Leslie's house for T-day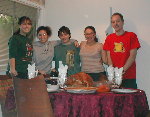 hanging out with Leslie's friends...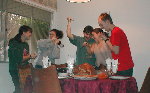 Carving the Turkey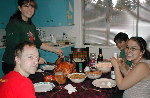 uhh... did we even make a DENT? Not really... so much food